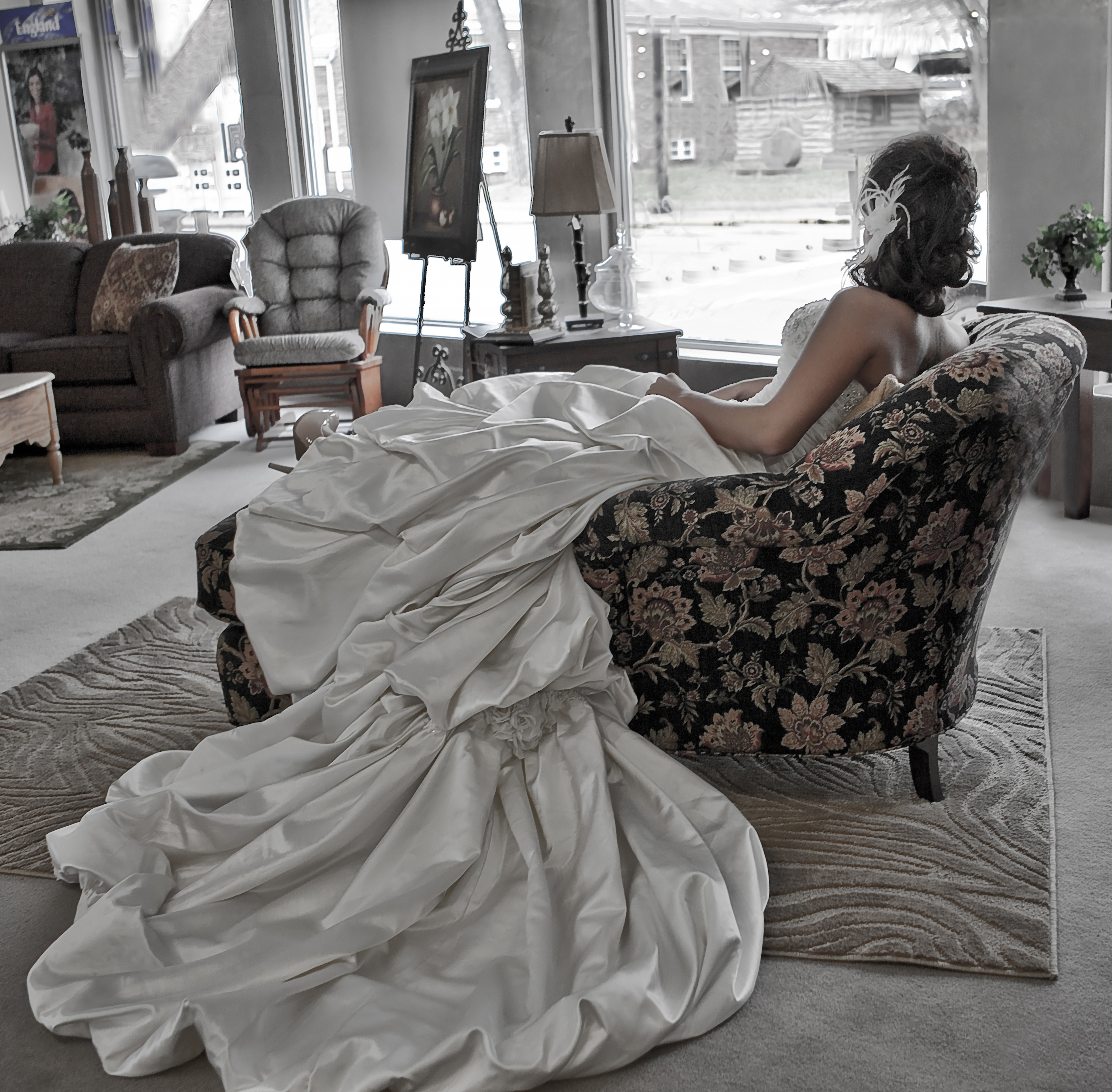 Working with what you have around you
I love this shot, I did a few sessions for a local bridal store and the setting was a lovely and quant small town America main street and the stores that lines the street.  This store opened it's door to us and allowed us to enter there store and for a few moments in time take over and make some pretty images for the bridal store.
I enjoyed how so many of these came out and yes this is a favorite.  If you think you can't make an image because of your surroundings, well your not thinking outside the box!