We're having a blast this year with contests and give aways… because we can and we want to. It's fun to give AND it's fun to receive and that's what we get from all of you that have allowed us to be part of your special days.
WE LOVE IT!
Know what else we love?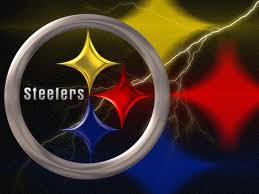 YES! We are Steelers fans! Both Raquel and I, much to the chagrin of our family and friends, we are STEELERS FANS! Tried and True, always there and through good and bad (not much bad) we are sold out to the soon to be Number One Team in the Nation!
So, let's have some fun!
If the Steelers win on Sunday (you know they will) We will give EVERY couple that books their wedding by Feb. 13th your choice:
free 16×20 portrait OR
free 50 extra 4×6 prints OR
free Trash the Dress Session OR
free $500 off your collection choice
No really, we are serious. We want to celebrate in a BIG way so pass this to all your newly (or almost) engaged family and friends and tell them.. Steelers are going to win and when they do… YOU WIN TOO!
You can all thank Raquel (@Raqi on twitter) for this awesome special.. her idea and what a fun one.
Ohhh and what if the Steelers lose? We all know THAT"S not going to happen, but if they lose well then, you pay double! We're only joking about that double part.
If you're looking for a portrait special here you go!
No sitting free if the Steelers win!
Can't wait till Sunday! GO STEELERS!!!