Ive been hired by a local company to photography their 300k and up homes and it's been a delight, a pleasure and an amazing learning experience.
I found an E-Book on mastering real estate photography and the challenges that can surface. I have read it over twice and digested it's every page. The book is titled A Guide To Lighting Interiors by Scott Hargis.
I'm very thankful for this book and the ability it's give me.
Here is just one shot from an amazing home that I recently photographed.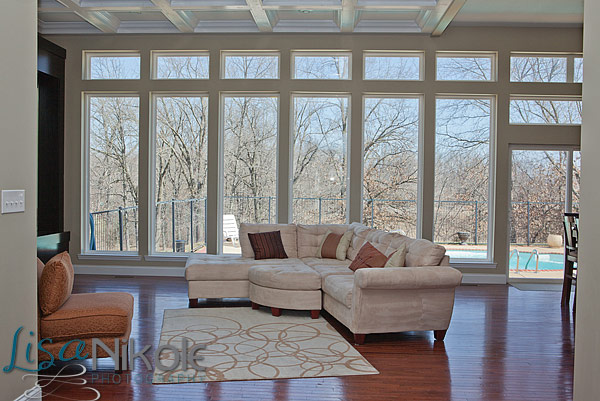 Shooting into those windows alone would have been a disaster for most people. Time and talent gave me the ability to capture this incredible view.