First to all the mothers out there.. Happy Mothers Day and enjoy your day and even if your child is too young or too forgetful, go do something for you, big or small, make being a mother a big deal to you today.
Lately I've been thinking about my mom. My mom passed away last June and we never had that connection most parents do. I adore my kids and love them so much, my mother.. never loved me that much.
But again, my mother was from a generation that shielded their emotions and love. They were a protected female generation and I have to add, I was not the easiest child to raise.
I was also adopted and I feel for some people that parental connection just does not happen, however, to this day I stand a strong supporter for adoption, and USA adoptions are a must for our nation, we have to make it easier and much more affordable to do so.
I transgress….
So this year at Mothers Day, I've been thinking. My mother is buried in a grave in Chamption Ohio, actually a very beautiful spot.. right here…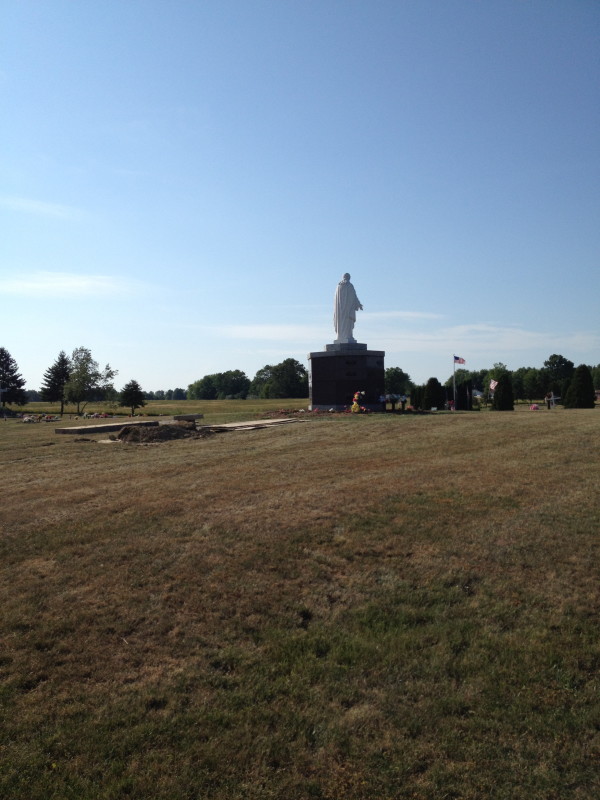 I want to send flowers to her grave, because I want to, not because I have to, or I feel pressured to, but because I want to.
I have two voicemails on my phone from her, the last two speaking messages left to me by her…. And when I listen to them I cry, they touch my soul, because I know, at some point in her life she realized….
Life is to short. We buy, posses, bring, carry, want, have, glout, show off and have such a pride about things we own, and then at the end… we lay in a bed, while family members go through our stuff, they sell it at garage sales and we give it away.
Life is way too short to blow it on material things.
My grandson crys for his lost great grandparents… I hope I make enough impression on my children that they remember me, not for what I own or what I have, but for what we did as a family.. for the memories and for the life we had.
Happy Mothers day Dolores Jean Taylor Ward
Hug you in heaven one day!