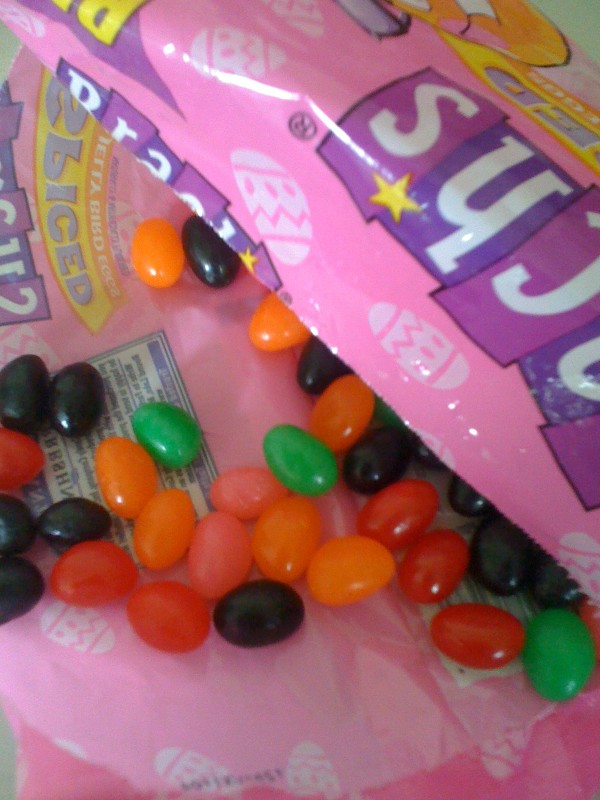 When i was younger celebrated Easter, I had the baskets and every year we travelled to Pennsylvania to celebrate.
Skip now to the present and I have to say that my kids have never had Easter Baskets and never looked for eggs. I won't get into why, but I can tell you that some people live under the illusion that such things can pull you away from any real reason to celebrate.
So this Easter things changed. I knew my grandson was going to have an Easter basket and as I prepared for his, I thought about my kids. So I ran back to the store and grabbed a few more baskets and the fun began.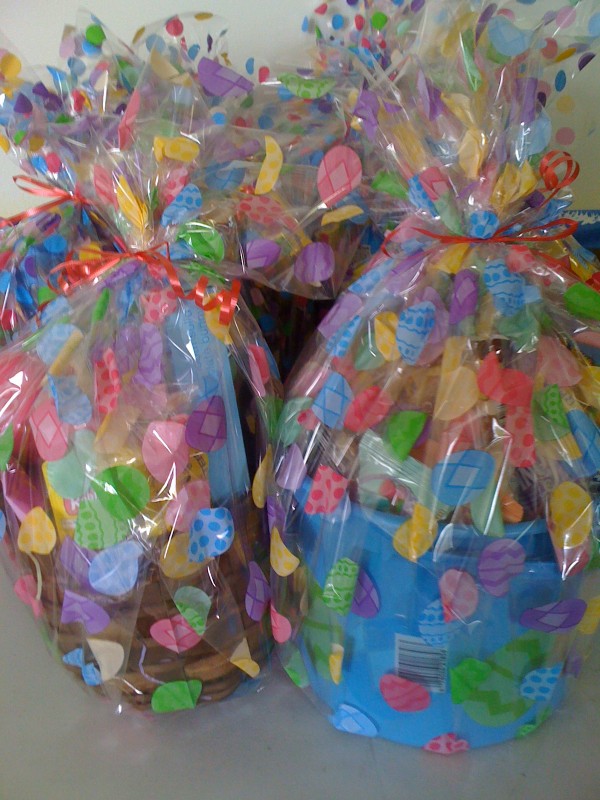 It was fun!
Did it take away from the true meaning? Nope, I think it added to it, family, fun, laughing, sharing and loving.. I mean isn't THAT was Jesus is all about? I don't think we need to make it all have the same meaning, but just not forget the true meaning of the holidays we celebrate!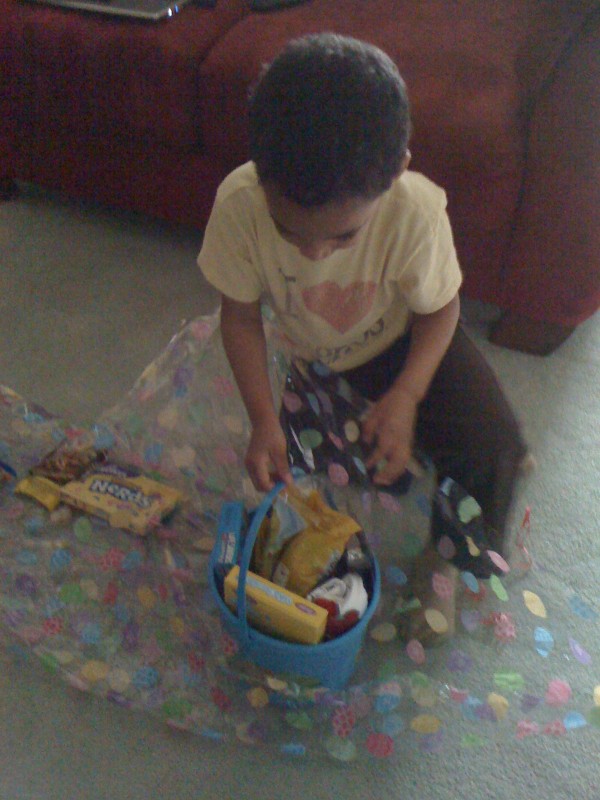 Later on we did an Easter Egg hunt, now remember, I've never done these and my participation has been from the receiving eyes of a child. Ami and I bought the eggs together and I told him all about hiding the eggs and looking for them. So on Easter I took his eggs (each filled with a fun item) and hid them, in doing so, he saw me take his eggs and wondered what I was doing, so I explained I had to hide them so he could find them…
Later I learned it's the Easter "bunny" that hides them.. well, now it's me that hides them.
Either way, Ami went nuts and he loved it. he had a blast, we hide them in the Atrium of his building and I video taped from the 2nd floor. My son and his girlfriend helped give Ami some motivation, but as you can see, he needed none!

We had a great time. There is nothing like family and love and being together on a holiday!