Some times in life things happen that set you on a whole new course. A new chapter in my life is about to be turned and I'm doing it myself. Because sometimes you have to do things yourself and no one else can help you.
Some times when a change is required of you it takes an action a BIG step, not just a verbal… "i'll stop, or I'm sorry" This is my action! This is my big step! I'm changing, now! I'm proving to you that I'm done with the old me and I'm on with the new me! This is my Action! Can you hear it? I just hope you see it!
I'm not sure where to start this but I do know I'm doing this blog because I want to make it public, I want to be held accountable for my next 30 days and I want everyone who reads this to feel free to encourage and support and question me

In the past few days I've gone from thinking I was okay to being in a totally dark place, a place where, I'll be honest.. I'll never share about.
And it all starts in the mind!
My mind has always been a playground for disaster, until now. It stems from a childhood of verbal abuse and choosing the wrong people in my life. Even friends who appear to be "good" can be disaster for someone like me.
I used to be able to have a full conversation with myself on any given matter AND I'd fill in your part of it also. Until today I've always had the mindset that speaking positive was not being truthful, I mean come on, if your world is collapsing, it's collapsing, speak the truth…that was.. until today.
My eyes wide open, my mouth shut!
My daughter mentioned to me about Stacia Pierce and the Power of Positivity, and right before that I devoured everything I could find online from Joyce Meyers on the Mind. I knew this was my journey, it was an absolute.
So then I decided…tomorrow is my day, I looked at the calender and I realized tomorrow is April 15th, and besides tax day, it's also a date for me that one year ago I stopped pretending (yes, I'm being vague on purpose).
So how "G-d" like. I did not plan this. So I looked to see in 30 days when would this "fast" end ( I don't plan on it ending) and it's May 15th, my youngest son's graduation from High School.
It was confirmed. I knew beyond anything this was my direction and my path and a new me.
I remember a former pastor of mine telling me about teenage kids and how you have to let them fall and let them get up on their own again, when they do.. then they have a real relationship with G-d. It's true, I've personally witnessed it with one of my children.
So I had to fall to a dark place to be able to get back up. I'm grateful for that! Thanksgiving comes before the desire and Gratefulness is for when you receive it. Thank you Pastor Blunt (last night he said this and it stuck!) I'm grateful for what I've been through, not proud and not happy but if it did not get to that point, I'd never be here.
See, it's starting already.
I was tested greatly even before writing this blog. I've sat under some amazing teachings and at my age you'd think I'd have this one down, but no one knows what people have been through, what they have suffered that bring them to a point like this later on in life.
I'm making this change for me. I want to be that better person, i want a sound mind, a creative mind and I want people around me to enjoy being around me. I want to be a blessing and if you are a negative person, guess what.. you're not a blessing!
I'm doing this because I have to, I need to and i want to.
i remember a woman walking up to me at a conference I was at, she did not know me nor did she know my story and she said to me. "G-d's love is not a light-switch that goes on and off like your fathers, his love is always on for you!" It never really sunk in. But I think it's going to.
If we can't accept G-d's love for us, then we can never accept anyone's around us. I don't intend on getting all preachy here, but these are facts in my life and my new chapter.
I've allowed a tremendous amount of hurt to consume me. I've hung on to it, I've embraced it and I've used it for an excuse. No one has that excuse, sorry if that is a shock. Get over it. I'm going to. People are going to hurt you, offend you and even try to crush you. It's what you do next that makes you either stronger or weaker. I'm going to be stronger.
I've been an open door for torment and mind games. But the door is now closed and I'm open for positivity.
I'm going on a positivity fast. Thirty days to a lifetime. I'm going to be a new me. I've got my journal ready (I've always wanted to use my journals) I've got positive confessions out and a list of scriptures. I'm follow Stacia Pierce guide on this fast and I'l be writing 5 things every morning to be thankful for and at night I'll end my night with 5 things I am grateful for from that day.
See number 3 on her list… that's my challenge "finding good in every situation and not listening to negative around me."
AND…
I'll be sharing some of that with you.
I hope you are encouraged by my journey and I'm grateful to be able to share it with you.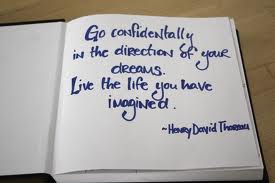 Let's go… tomorrow is a new day!