When I was five years old I found out I was adopted
Of course it was a bad word? ADOPTION
With the help of a teacher I found a way to find an answer to my question. Who was she, who were they?
Closed adoptions suck!
I headed to the city I was born in and went to the records dept. I said I needed my original birth certificate and came up with what I thought was a very believable story. I won't share it here but, if you really need to know, ask! When the clerk came back she had a paper in her hand, looked me in the eyes and said "You're Lying" There was this awkward silence for a bit, then she said five dollars please. I gave her the money and she handed me a piece of paper.. my original birth certificate and the name I'd been searching for.
Marie….
There were five of her in the phone book and I began to call… On June 29th did you give birth to a baby girl…
Finally .. and answer, a response, a phone call then a few letters and a couple pictures.
It was the Christmas Eve of Desert Storm – I made a phone call to Mare and she explained as she had several times her husband had no idea of me, I needed to be careful and she asked me never to speak to her again.
I didn't.
Last year I got curious about Marie and her family, using Ancestory.com and then Facebook, several facebook messages later:
Do you know Marie?
Then he did, it was Marie's grandson, his father.. my step brother. Of course he did not want to talk, nor did he seem to care, but then again, it's not his life, is it. He knew who his parents were.
In the past year I've learned a few things, but a few weeks ago, my daughter made a trip to a certain nursing home in a certain town.
Here's what we found: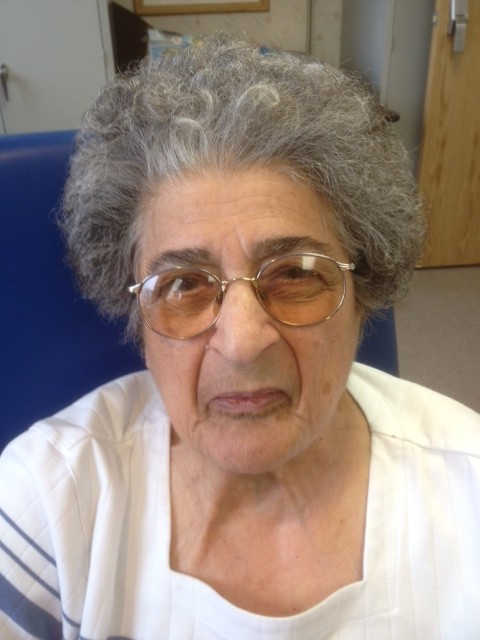 This Is Marie, she does not remember me at all, she does not know how old she is nor much of anything, she somehow broke her arm, no one cares or visits her. Next time I'm in town I will. It took me 36 years to find her.
This is Marie, she's my birth mother! I've waited many a years to say that!